COSMOPACK 2019
07/01/2019
Federica Gorla
Events and News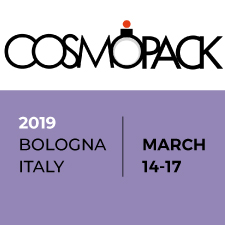 Etipack will exhibit at Cosmopack , Hall 20 Booth B31.
2019 MARCH 14-17 – BOLOGNA
The international show dedicated to the cosmetics supply chain and all of its various components: ingredients and raw materials, contract and private label Manufacturing, packaging, applicators, machinery, automation and full-service solutions.
Questo sito utilizza i cookie per fornire la migliore esperienza di navigazione possibile. Continuando a utilizzare questo sito senza modificare le impostazioni dei cookie o cliccando su "Accetta" permetti il loro utilizzo.