The state-of-the-art software for product identification
Manage print jobs and data for your whole product identification process as easy and effortless as ever before! State-of-the-art, user centric, and future-proof: as an out-of-the-box software solution, PID 3SIXTY takes care 360 degrees around your individual product identification process. The innovative software suite is able to control the entire process bidirectional – PID 3SIXTY is not only sending data to the devices, but also analyzing data from the devices for performance statistics and machine health statuses.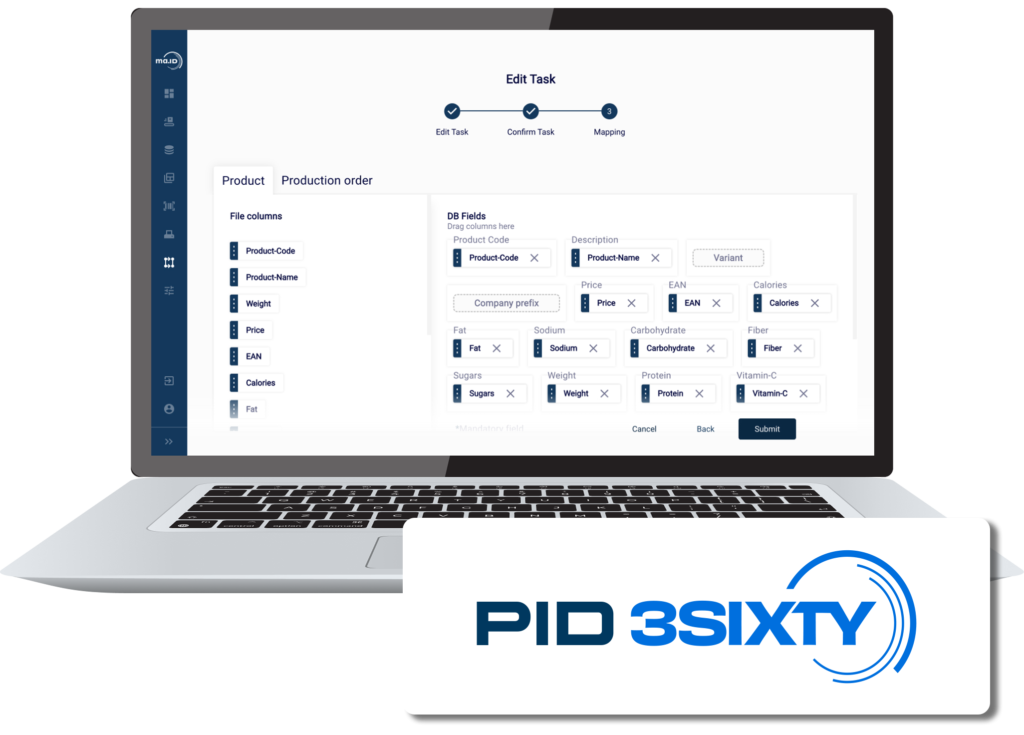 Discover PID 3SIXTY solutions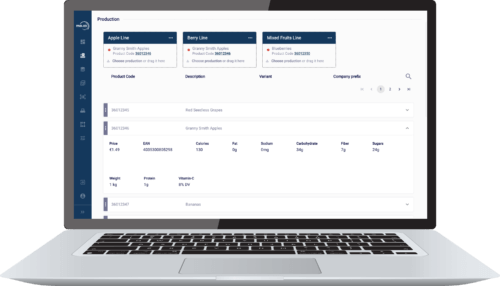 Manage print jobs and data for your whole product identification process
Product identification is something not everyone likes to do, but it is absolutely necessary. This process requires the interaction of data, layouts and production devices. manage.ID is able to connect these three interfaces while ensuring consistent and compliant product labeling throughout the production line. As a brand and technology independent software, manage.ID offers maximum flexibility.
All-in-one solution for product identification
Maximum user-friendliness
Fast deployment
Full product compliance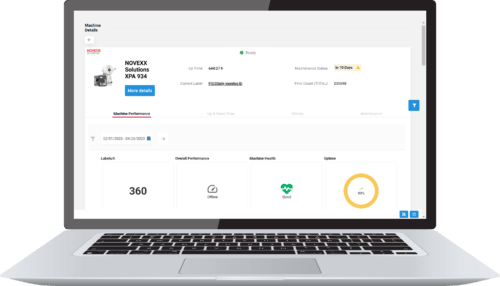 Keeping track of your production line's performance
The cloud-based machine data platform not only monitors the health of your PID hardware, but also provides comprehensive dashboards for performance and usage information. By keeping an eye on the maintenance schedule and providing an overview of the overall performance of the PID hardware and events during operation, the software helps you to prevent unexpected downtime and optimize production efficiency.
Data-driven analysis of your product lines
Intuitive dashboards
Continuous performance overview
Preventive maintenance planning
Discover the full potential of PID 3SIXTY
PID 3SIXTY is developed by PID Software Solutions Team, including software experts from Etipack and from the 10 strong Possehl Identification Solution partner companies; a group counting 1.000 international product identification experts, with 1 common goal: helping customers with their product identification challenges.