Book your virtual meeting online with Etipack on the Cosmoprof MY MATCH platform
01/03/2019
Federica Gorla
Events
It was our way to celebrate Etipack  40 years anniversary: an  award to work and imagination  to anyone choosing  our […]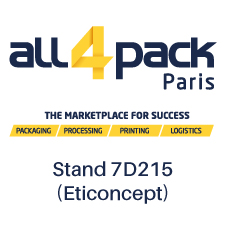 14/11/2018
Federica Gorla
Events
Etipack will exhibit at All4Pack ( Booth 7D21 Eticoncept ) 2 among its most versatile solutions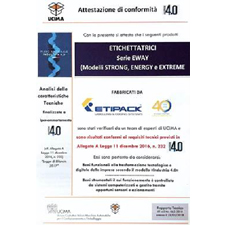 04/10/2018
Federica Gorla
Events
Labelling machines and labelling systems designed and manufactured by Etipack have been examined by a strict technical commission …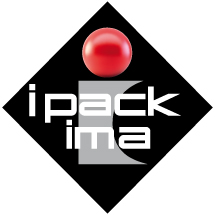 27/05/2018
Laura S.
Events
The 2018 edition is full of events, news and brand new machines at Etipack stand, an edition that coincides….
What is your industry?
What is your product like?
Questo sito utilizza cookie di terze parti anche per ottimizzare la tua esperienza online. Accettando di utilizzare questo sito senza modificare le tue preferenze relative ai cookie, autorizzi l'uso di cookie da parte nostra. Puoi eliminare e bloccare tutti i cookie di questo sito web, ma alcuni elementi del sito potrebbero non funzionare correttamente. Per maggiori informazioni consulta la nostra informativa sulla privacy e trattamento cookies maggiori informazioni
Questo sito utilizza i cookie per fornire la migliore esperienza di navigazione possibile. Continuando a utilizzare questo sito senza modificare le impostazioni dei cookie o cliccando su "Accetta" permetti il loro utilizzo.